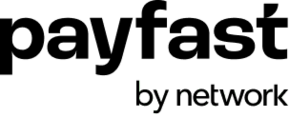 PayFast is a payments processing service for South Africans and South African websites. We enable easy, secure and instant transfer of money between online buyers and sellers.
We allow sellers to accept payments from buyers in a variety of ways. We process credit cards (Visa and MasterCard), Instant EFT (bank transfers to any of SA's four biggest banks that get instantly verified), mimoney and Ukash.
How does it work ?
With PayFast, buyers can make secure and instant online payments to sellers for goods and services. Buyers don't pay anything to use PayFast and sellers are charged a small percentage of each successful transaction. The payments are kept in the seller's PayFast account. When the seller requests a Payout, the money is transferred to their bank account. You can accept payments through PayFast if you're an individual, a registered business or a charity. Register today.