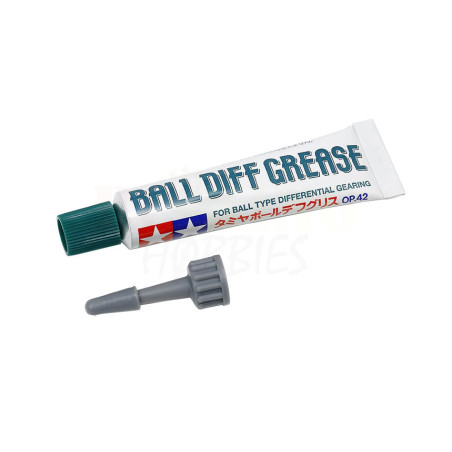  
Tamiya Ball Diff Grease (10g)
This is ball differential grease that is used for Tamiya drive-lines that use a ball pressure plate differential. Use the grease periodically when rebuilding and maintaining the ball differential in your Tamiya RC Car.  The ball diff grease helps to prolong component life whilst still maintaining proper transmission torque and performance.
Unfortunately, there are no reviews for this product.
Be the first to add a review!