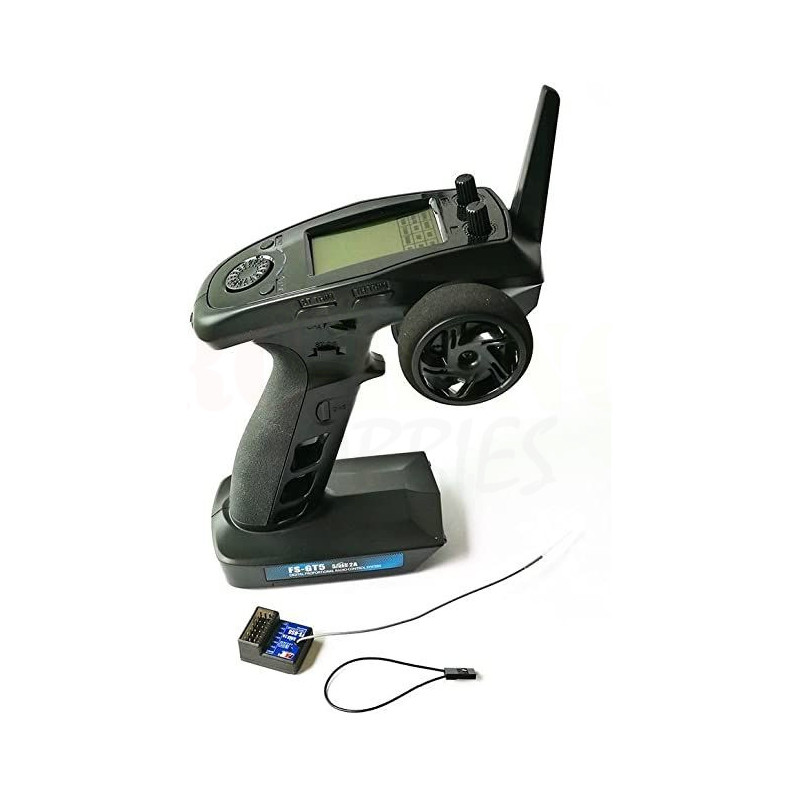  
FlySky FS-GT5 2.4Ghz 6CH Transmitter w/Receiver
FlySky FS-GT2E 2.4Ghz 2CH Transmitter w/Receiver
Secure and Safe Payment Methods
Fast Shipping
Unrivalled Service
GT5 transmitter using 2.4GHz AFHDS 2A system, with strong active and passive anti-interference ability. With FS-BS6 receiver, the output of 6 channels, compatible model cars, boats and other models.

ABS function (automatic brake): This function only adjusts the throttle channel, including six kinds of parameter settings, automatic brake settings to adapt to different models of track, to achieve the best braking effect and cornering control effect.

F.SAFE Function (Fail-Safe Protection): This function can protect the safety of the model when the receiver can not receive the signal from the transmitter normally, and move the actuator arm to the pre-set position.

CRAWL function (climbing car mode), SVC function (smart car control mode), gyro stability function.

GT5 can store 20 models, each model can set the parameters separately, but also can write the model name easy to remember.
Description:
Item Brand:Flysky
Item Number:GT5 and BS6
Item Name:Remote Controller Transmitter
Material:ABS and electronic components
Color:Black
Packaging Weight:About 668g


FS-GT5 Transmitter
Suitable for: cars, boats
Channel: 6
Frequency range: 2.408-2.475 GHz
2.4GHz mode: AFHDS 2A
Modulation method: GFSK
Transmission method: FHSS
Low voltage alarm: AA batteries below 4.4V, 2S lithium batteries below 7.4V (not included)
Transmitter Size:27.8*20.8*12.5cm
Antenna length: 26mm
FS-BS6 Receiver
Built-in gyroscope stabilization system
Channel: 6
Frequency range: 2.408-2.475GHz
Number of bands: 135
2.4GHz system: AFHDS 2A
Modulation method: GFSK
Input power: 4.0-8.4V DC
Size: 30 * 22 * 16mm
Package included:
1X Transmitter
1X Receiver
1X Manual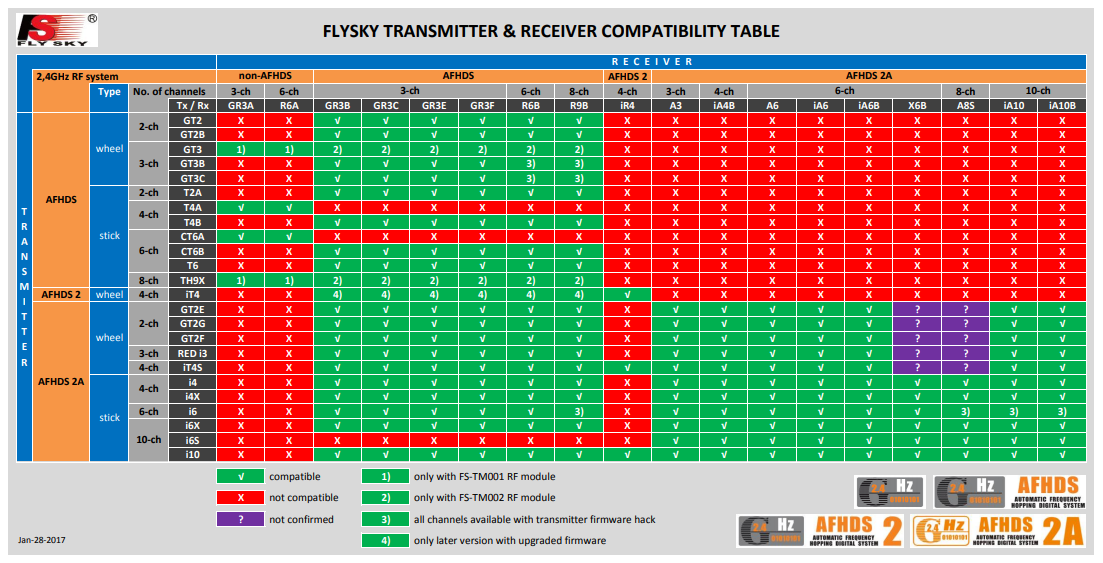 Unfortunately, there are no reviews for this product.
Be the first to add a review!