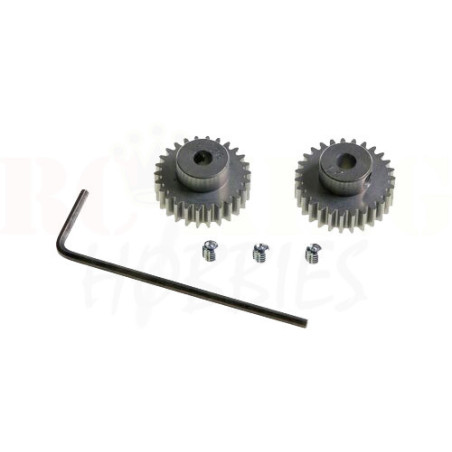  
Tamiya Flourine Coated FC 06 Pinion Set (26T & 27T)
Tamiya Flourine Coated FC 06 Pinion Set (26T & 27T)
This item features a fluorine coat and rounded teeth which assists to decrease friction loss and noise as well as improve performance.
Newly designed 26T Pinion gear x 1pc.
Newly designed 27T Pinion gear x 1pc.
Compatible Chassis
TT01, TT-02, TT-02D, TA07 PRO, TA06, TA06 PRO, TA06 MS, TB-04, TB-04 PRO, FF-04 EVO, FF-03, FF-03 PRO, TB Evo.7, TB Evo.6, TB Evo.6 MS & XV-01 PRO Chassis
Unfortunately, there are no reviews for this product.
Be the first to add a review!