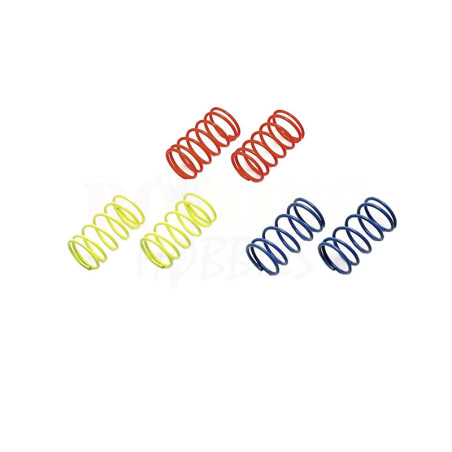  
Tamiya On-road Tuned Spring Set (6 pcs)
Tamiya On-road Tuned Spring Set (6 pcs)
This set features two each, soft (red), medium (yellow) and hard (blue) springs. Setup different stiffness to get the perfect setup for your driving style and the track condition.

Compatible Tamiya Chassis
F103GT, F104, F104W, F104 PRO II, M-05, M-05 PRO, M-05 Ver.II PRO, M-06, M-06 PRO, M-07 Concept, MF-01X, TT-01 Type-E, TT-01 Type-ES, TT-02. TT-02D & TT-02RR Chassis
Unfortunately, there are no reviews for this product.
Be the first to add a review!