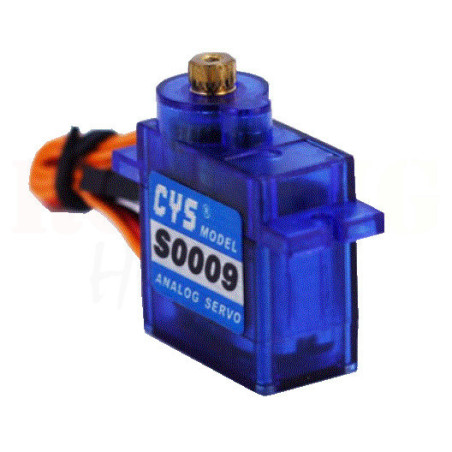  
The CYS brand is well established in the RC and Robotics industry as the go to brand for mid level servos that remain affordable and incredibly reliable.
Specifications
Specifications

Modulation: Analog

Torque: 4.8V: 1.30kg-cm  6.0V: 1.50 kg-cm

Speed: 4.8V: 0.14 sec/60° 6.0V: 0.12 sec/60°

Weight: 12.0 g

Length: 22.3 mm

Width: 11.8 mm

Height: 26.3 mm

Gear Type: Metal
Unfortunately, there are no reviews for this product.
Be the first to add a review!