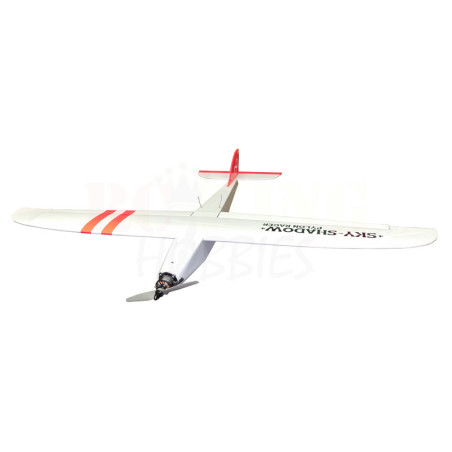  
Sky Shadow Pylon Racer Balsa Plane kit
Pylon Racer Balsa Wood Kit
Our goal was to create an easy to build model that could exceed 200km/h whilst still using standard materials ensuring an affordable model. The Sky Shadow answered all of our criteria and more.  In our development, the Sky Shadow achieved speeds in excess of 240km/h with a basic 4s setup. 

The Sky Shadow exhibits incredibly steady handling with no bad habits, so it fly's well in slow and fast conditions.
Parts are precision CNC laser cut and the wood-pack features a full 1:1 scale plan.
Kit Contents:
1 x Full Size Plans
1 x 6mm Carbon Tube
1 x 0.5*3mm  Carbon Flat Bar
2 x 2mm Laser Cut Sheets
1 x 3mm Laser Cut Sheet
1 x 4mm Laser Cut Sheet
2 x 1000*100*1mm Blanks Sheets
1 x 500*100*2mm Blanks Sheets
2 x 3x2 Stringers
3 x Vinyls
Please review the build manual which can be downloaded from the attachments tabs.